The Official Show Newsletter
Welcome to the first issue of the Official Newsletter for
ISSA Show North America
. As an industry professional,
ISSA Show North America
offers you an opportunity to make valuable connections, learn from experts, and experience the latest innovations, all in one place. An exciting line-up awaits you at ISSA Show North America 2020 in Chicago!
Now more than ever, our industry needs to band together to share best practices and lessons learned. We look forward to coming together as one family in October, showcasing the amazing work we are all doing.
YOU are essential, let's change the way the world views cleaning!
ISSA Show North America 2020 registration will open later this month.
Sign-up today to be notified once registration opens.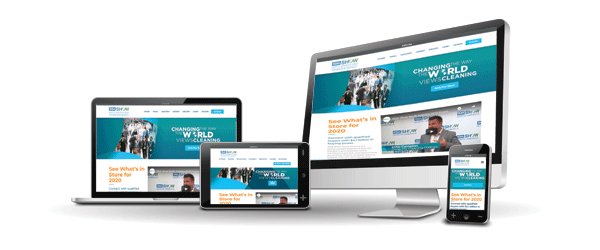 We are very excited to announce the launch of our newly designed website. Visit us at
www.issashow.com.
Our goal with this new website is to provide you with an easier way to learn about how we will
shape the future of cleaning
.
Explore the vast information available to you right at your fingertips.
Take comfort in an early commitment when you book through our official housing partner, onPeak. With onPeak, we're able to offer you convenient and affordable options for your trip to Chicago.
PLUS, No advanced deposits + cancellations accepted all the way up to 72-hours before check-in!
04.
See What's in Store for 2020
Connect with qualified buyers with $4.1 billion in buying power.
ISSA Show North America
is a power-packed experience that will transform your business where connections are real, and opportunities are endless. There's no better place to engage with the commercial and institutional cleaning community, establish your presence, build buzz and drive demand.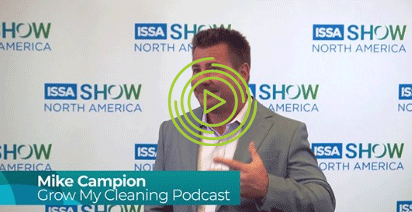 ISSA Show North America
offers an unmatched conference program featuring over 100+ education sessions, workshops, panels, training and certification courses over four days. Build your skills, boost your customer knowledge, and improve your business all under one roof.
Want to be notified when the schedule is available? Sign-up today!
GBAC Fundamentals Online Course
07.
Friday, April 17
The Time Is Here: How Will You Step Up?
ISSA Executive Director John Barrett invites you into his home to discuss the state of the cleaning industry during the COVID-19 pandemic. Tune in to learn the role you can play as an industry ambassador to establish a new normal in cleaning for public health. Plus, discover how you can back it up with unique expertise that instills customer confidence as the situation evolves.
We are Cleaning as Charity.
Formerly the ISSA Foundation,
ISSA Charities
is the charitable arm of ISSA, The Worldwide Cleaning Industry Association.
Their mission is to make the world a cleaner, healthier, better place to live.
Learn more about how to get involved and make an impact.
ISSA Show North America and the
Official Media Partners
will keep you up-to-date with the latest in the industrial cleaning industry.
Interested in partnering with the show?
We are closely monitoring the developments of COVID-19 through the advice of public health authorities.
The ISSA Show North America is going ahead as planned and we are working diligently behind the scenes to deliver an impactful and engaging event this coming October.
Despite being 6 months out from our show, we cto follow all safety advice and precautions as recommended by the
U.S. Department of Health and Human Services
,
as well as the
World Health Organization (WHO)
. Rest assured we are monitoring official sources of updates and guidance from the government and authorities. We wish to reassure our customers and colleagues their health and safety is always a top priority.
Want to stay informed on how we are navigating the COVID-19 pandemic?